Assessment and onboarding
Take the first step toward success. We'll conduct a rapid diagnostic of your value-based contracts, data and user groups while standardizing your data in an accelerated introduction to the CoreTechs® Solution. Working with you, we'll bring conformity to diverse data from claims, EMRs, HIEs and other sources and allow you to see measures from your value-based contracts configured in our MeasuresLibrary®. Next, we'll dig into your data to identify real, high-impact opportunities to increase revenue and improve quality. The onboarding process is designed to show you how the highly configurable CoreTechs® can elevate your performance and help you achieve better financial results and health outcomes.
[ MeasuresLibrary® ] consists of standard CMS and HEDIS measures preconfigured to quickly address your contract requirements.
Optimize performance through foundational, self-service advanced analytics. Upon completion of the CoreTechs® onboarding process, we'll work with you to transition to a subscription. Our analytics as a service (AaaS) model ensures you have access to the latest user-friendly technology and insights, integrated into your existing workflows, without having to invest in expensive infrastructure. CoreTechs® uses AI to curate member outreach​ for optimal financial performance​, risk mitigation​ and contract performance as well as to better inform care decisions. Because our solution is cloud-based, you can access it at any time, anywhere, without having to worry about interoperability or integration.
Health systems and plans have limited resources to meet value-based contract requirements. Let us be an extension of your team, providing additional support where you lack resources or expertise. To ensure that you get the greatest value from CoreTechs® and the insights you receive, our analytics services team works with you to optimize visibility of relevant data and prioritize action that will get results. Our subject matter experts help maximize the benefits of your subscription and guide the form, execution and evaluation of efforts to improve outcomes and address cost optimization in the delivery of care in a complex healthcare landscape.
Easily view insights across multiple contracts – understanding value, identifying high-impact revenue opportunities and recognizing risks for mitigation.
Manage and track all your value-based contracts in one place.
Understand and report on key performance indicators across multiple value-based contracts.
Identify gaps and inconsistencies in care delivery that prevent better outcomes at lower costs.
Get real-time data on the care your population is receiving, including HEDIS measure performance relative to set goals.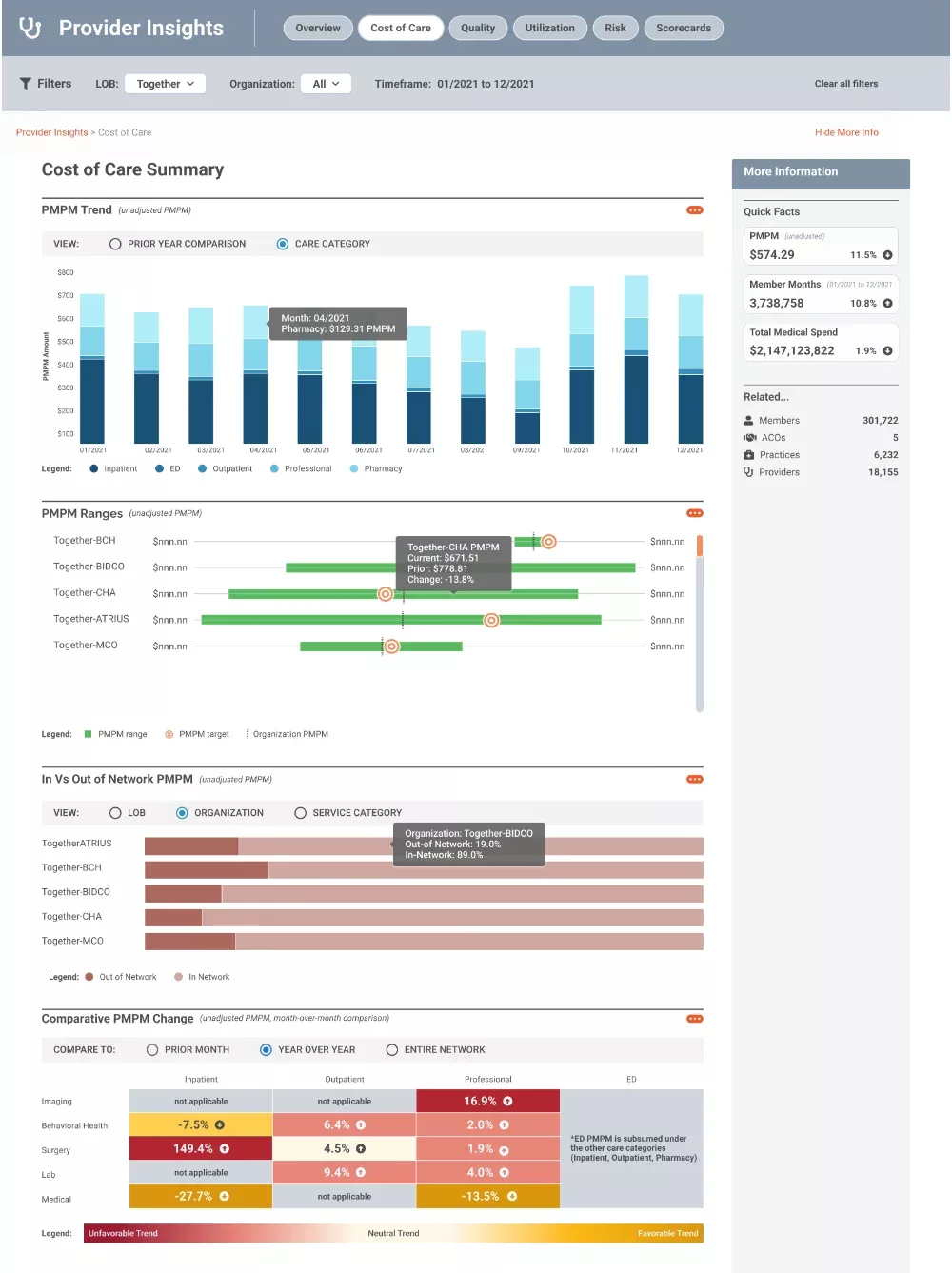 Easily view how many individuals and events qualify for your HEDIS measures.
Understand what factors are influencing performance in order to take appropriate action.
Drill down into individual healthcare practices or populations for details including social determinants, race, ethnicity, demographics, ZIP codes and healthcare encounters.
Use data to identify and target high-risk populations based on different factors and drivers.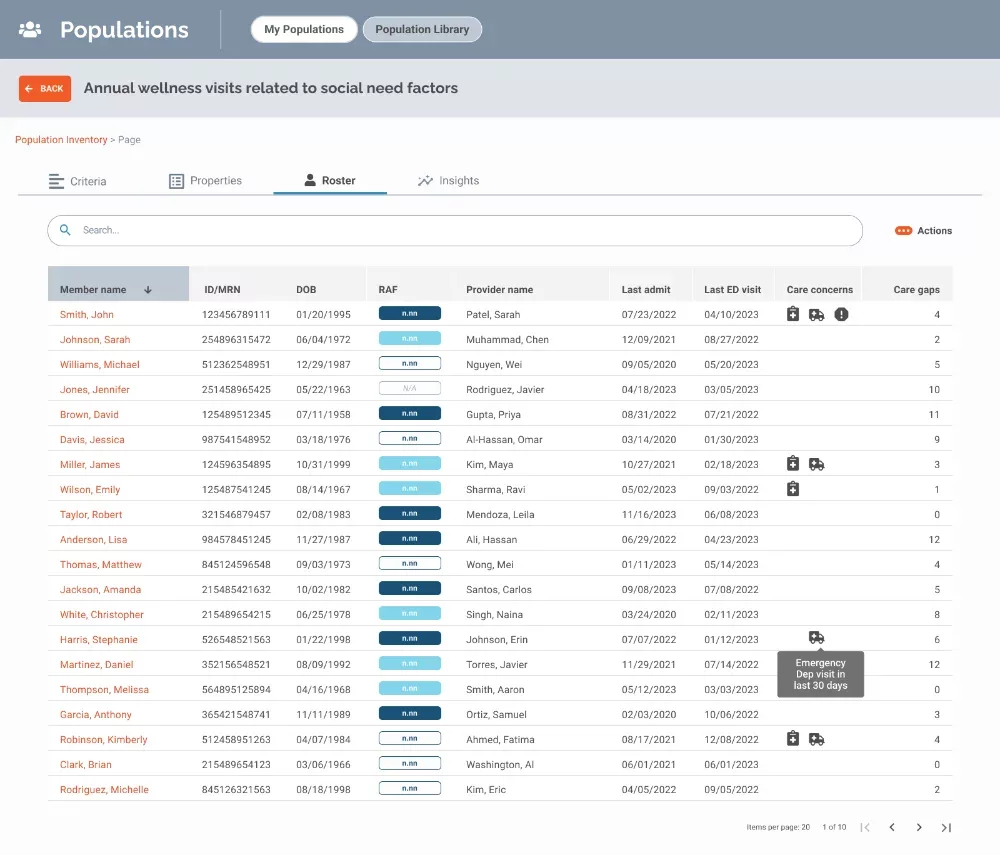 Understand and take ownership of your population data with an easy to use tool.
Use segmentation to hone in on high-risk populations for interventions and outreach.
Build population intervention lists based on social determinants, race, ethnicity, demographics, healthcare encounters and more.