TAKE CONTROL
of your value-based contracts and performance management using data analytics
Gray Matter empowers payors and providers with analytics solutions for value-based care. Monitor and manage measures performance to maximize revenue in commercial and government contracts and improve health outcomes as you shift from fee-for-service to value-based care.

Easily view insights across multiple contracts – understanding value, identifying high-impact revenue opportunities and recognizing risks for mitigation.
Manage and track all your value-based contracts in one place.
Understand and report on key performance indicators across multiple value-based contracts.
Identify gaps and inconsistencies in care delivery that prevent better outcomes at lower costs.
Get real-time data on the care your population is receiving, including HEDIS measure performance relative to set goals.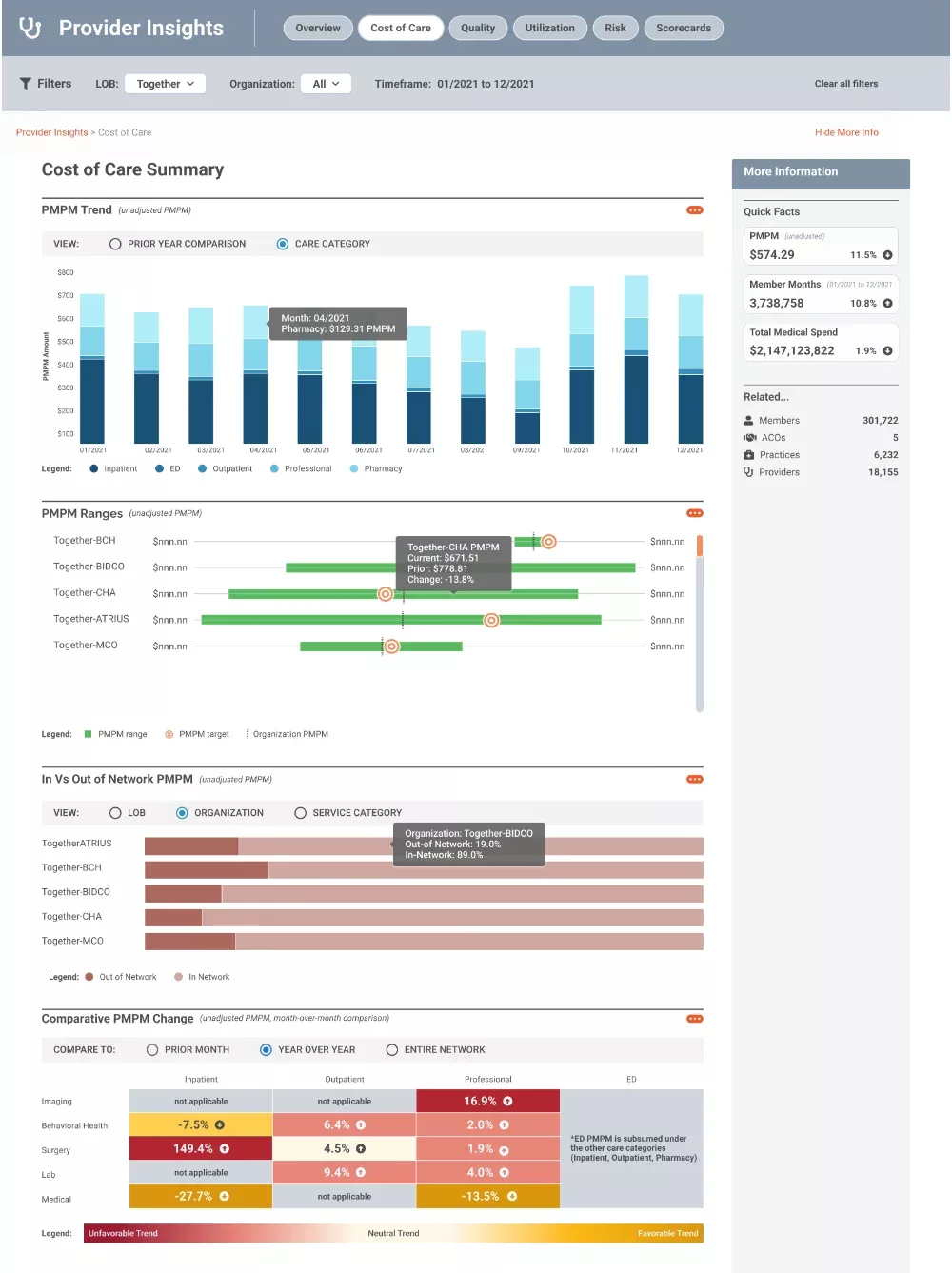 Easily view how many individuals and events qualify for your HEDIS measures.
Understand what factors are influencing performance in order to take appropriate action.
Drill down into individual healthcare practices or populations for details including social determinants, race, ethnicity, demographics, ZIP codes and health care encounters.
Use data to identify and target high-risk populations based on different factors and drivers.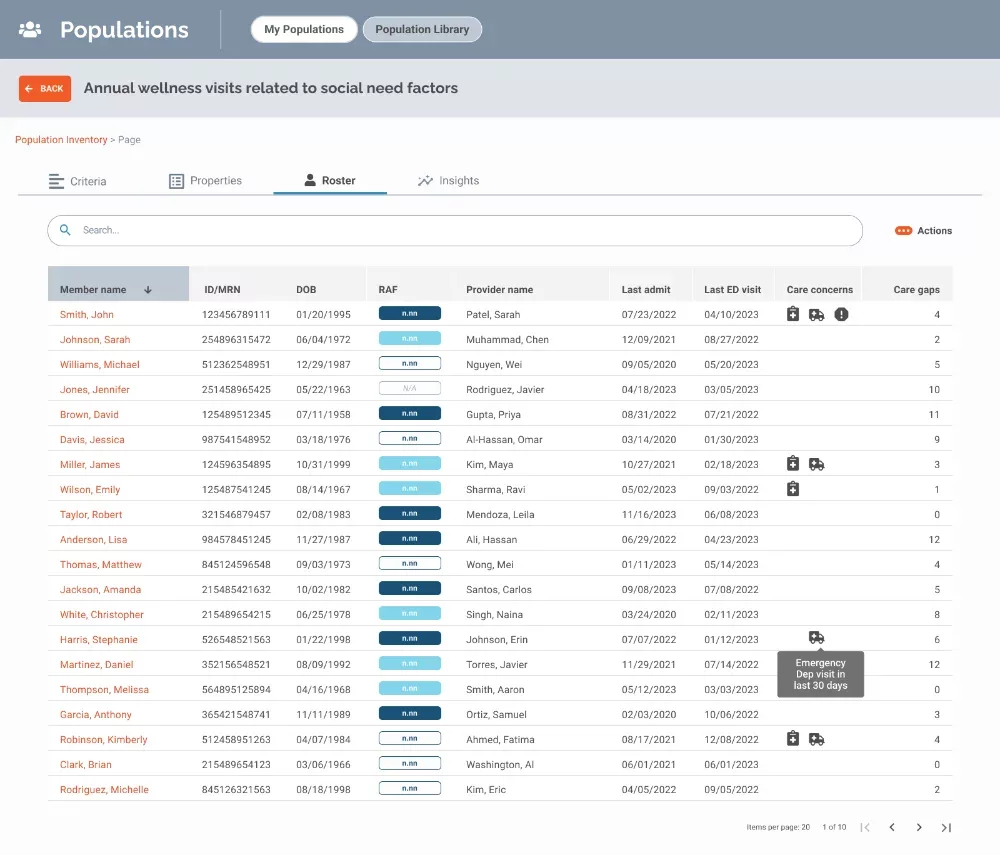 Understand and take ownership of your population data with an easy-to-use tool.
Use segmentation to hone in on high-risk populations for interventions and outreach.
Build population intervention lists based on social determinants, race, ethnicity, demographics, healthcare encounters and more.